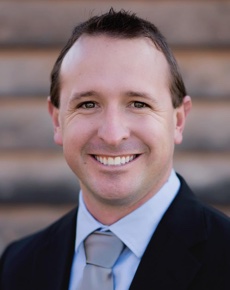 ROCHESTER, NY - Flower City Printing has named Steven Schuld President, as of September 2017.
As President, Schuld will continue to build Flower City Printing's sales, while working to improve the company's efficiencies. Schuld will focus on promoting a superior customer experience while ensuring the production of the company's top-quality work.
"Steven has been a big help to us, and we want him to carry his effort on and help in all areas," says Flower City Printing CEO, George Scharr. "Having a president who has been, and will continue to deal with specific customers, plus be available to help others as needed, will be an immense help to our customers and to the organization."
Schuld joined Flower City Printing in June 2014 as a Retail Marketing Executive and held the position of Retail Marketing Sales Manager. Schuld was previously a Sales Executive at Wetzel Brothers, a Consolidated Graphics company, located in Wisconsin.