Andrew Gordon Joins Inkjet Insight to help companies accelerate inkjet transformation.
Will lead growing analyst and consulting services program and oversee new product development.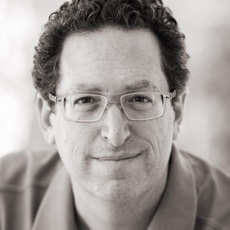 InkjetInsight.com - Printing industry strategist and technology analyst Andrew (Andy) Gordon has joined Inkjet Insight to accelerate the adoption of inkjet printing technology through the company's online platform of technical content, buying tools, and services specifically tailored to the production printing market.
"The industry is at an inflection point where demand for production inkjet technology is matched by a wide range of evolving solutions suitable to many application categories," said Gordon. "Decision makers need actionable intelligence to select the right technologies, services and buying options for their demanding environment(s). I'm looking forward to turning the wealth of knowledge available from the experts at Inkjet Insight into targeted products that can accelerate the profitable adoption of these technologies."
Inkjet Insight provides valuable tools and resources to help companies objectively evaluate the potential of inkjet for their business, optimize their operations and grow their businesses. The majority of the content on the site is free with registration while extended data and downloadable tools are available for a nominal fee.
The company has made extensive investments in data gathering and application development to offer a range of tools to simplify the buying process for equipment, software and paper. Major enhancements are planned for 2018, which will bring further value to members.
"Andy is a well-known advocate for the advancement of the printing industry and an exceptional analyst and researcher," said Elizabeth Gooding, President of Inkjet Insight. "He has the market and strategic knowledge required to enrich the services we offer to our existing community and to extend our model to new markets. We couldn't be more thrilled to have him as a business partner."
Prior to joining Inkjet Insight, Gordon served in consulting roles at IDC and InfoTrends, chaired the executive committee of the Print Market and Research Information Organization (PRIMIR), and held senior marketing roles at Mimeo.com, 48HourPrint.com, and Canon Solutions America.
About Inkjet Insight

Inkjet Insight LLC is dedicated to becoming the most valuable source of unbiased information for companies evaluating and using production inkjet, and then to keep getting better. For more information visit https://inkjetinsight.com/

Follow us on Twitter: @InkjetInsight