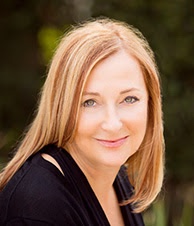 LOS ANGELES - The Printing Industries Association, Inc. of Southern California (PIASC) is thrilled to announce that Marina Joyce, President of INEZ D Inc., is being inducted into the Ben Franklin Honor Society of Printing Industries of America (PIA). Akin to a "Hall of Fame" for the printing industry, the Ben Franklin Honor Society recognizes and honors leaders and visionaries who have made lasting contributions to advancing the printing and graphic communications industries.
"Earlier this year, PIASC named Ms. Joyce our organization's Executive of the Year," states Lou Caron, PIASC's President. "An expert in the complex language of print, she has devoted countless hours to serving the industry as a whole. This has included serving as a member of the PIASC Board of Directors, Education Committee, and Public Relations Committee, and as our organization's Vice Chair, Executive Vice-Chair, Chair of the Board, and Immediate Past Chair."
A passionate paper geek who has been marketing, graphic designing, publishing and printing her whole life, Ms. Joyce recently completed a successful Kickstarter campaign to fund the production of her book, "Designing for Print." This book, which is the first on this topic written by a designer/printer, provides practical information about how to design for print, work with printers and control costs.
Prior to launching INEZ D, through which she helps businesses grow and leverage their brand, Ms. Joyce founded and ran INTAGLIO, one of Los Angeles' first design-to-print companies. Under her leadership, INTAGLIO was ranked as one of the 50 fastest growing print companies in the country, was the winner of Inc. Magazine's Inner City 100 and one of Los Angeles' top 100 women-owned companies. INTAGLIO also earned numerous accolades in the graphic arts field, including nine international Premier Print Awards and one Benny from PIA, the Print Excellence Award from PIASC, and the Design Award from the Los Angeles Women in Graphic Design.