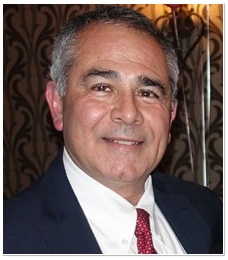 On Wednesday, October 19, 2016, Michael John Mugavero Jr. lost his bravely fought battle with cancer and passed peacefully, surrounded by his family and closest friends. Michael, 63, was a long-time resident of Linden, NJ later moving to Clark, NJ where he lived for the past 9 years. Michael was a veteran printing industry executive, having worked for Manroland, North America for the past 20+ years in various roles, most recently serving passionately as CEO.
Michael was a larger than life figure who was always the man in charge, always the one with the best advice, always the first to offer help and always encouraging everyone he met to love fearlessly. He personified that expression in every sense, from how he selflessly catered to his family and those less fortunate than him, to how he managed his business. He was passionate and persistent in everything he did and never let fear get in the way of principle or of doing what was right.
Michael is survived by his loving wife of 40 years, Patricia (Marconi), his parents Michael Sr. and Joan, brothers Richard, Lawrence and Joseph, children Michael and Cheryl Mugavero, Michelle and Robert Cabala, and Christopher Mugavero, and his grandchildren Ryan, Angelina, and Mia.