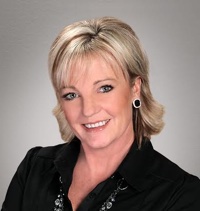 Chicago, IL – GPA, the market leader in substrate solutions for offset, digital, and wide format printing, announces that Karol Mountcastle has joined GPA as their newest Business Development Manager. Mountcastle will focus her creativity,experience, and knowledge of the local market on helping GPA's customers in Texas and Oklahoma achieve profitable growth.
With 32 years of experience in the printing and graphic arts industry, Mountcastle has a proven track record of service and success. Prior to joining GPA, she worked for Ricoh as a Graphic Communication Sales Specialist. Before that, she worked at Xerox for 17 years where she sold production digital presses and rose tobecome a Graphic Communications Specialist. During her accomplished career at Xerox, she was named Rookie of the Year, was the top sales representative numerous times, and earned four President's Club Awards. Karol's experience at Ricoh and Xerox, along with other previous sales positions in the industry, has allowed her to develop an extensive familiarity with digital printing technologies.
"Karol's winning attitude and commitment to service will allow GPA to provide our customers in Texas and Oklahoma with an unmatched level of support," said Kevin Cooper, GPA's Area Vice President for the South Central Region. "Her intimate understanding of the local print landscape will help GPA's customers in those regions further increase their presence in the marketplace. I look forward to even greater successes that GPA will achieve with Karol as a part of our team."
Outside of GPA, Mountcastle maintains an active industry presence through her membership in the Printing Industries of America (PIA) MidAmerica, and her work with the Texas Association of College & University Printers (TACUP).