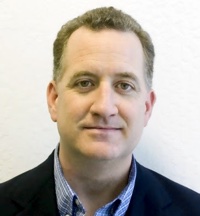 PHOENIX -
Mutoh America, Inc., a leader in wide-format inkjet printers and cutters, proudly announces the appointment of Brian Phipps as President of Mutoh America, Inc., overseeing the continued growth of both North and Latin American sales and operations.
"I'm honored to be promoted to President of Mutoh America Inc., explains Brian Phipps, we have been growing our product range and increasing market share every year, and I'm excited to be able to continue building the business in my new capacity".
Phipps was previously the vice-president and general manager of Mutoh America and has worked for Mutoh America since 2004. In his new role, Phipps will be working closer with Mutoh Japan on new products and the future direction of the company.