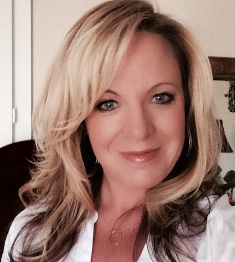 CET Color is excited to announce Joanna Havey, West Coast Regional Sales Representative, as the newest addition to our growing sales team. Joanna is responsible for expanding the CET Color Dealership Program in the western United States, while supporting current dealer sales representatives in this region to ensure customer satisfaction.

Joanna comes to us with 27 years of experience in sales and marketing. For 14 years she was with Core-Mark International where she held several positions including territory sales, franchise sales, purchasing and marketing. After that, Joanna was a regional sales manager for a wholesale mortgage company, managing a team of sales reps across three states and successfully bringing new prospects to her company. Most recently, Joanna comes to us from Fellers where she spent her first four years opening and operating their Sacramento branch. She was then promoted to handle national accounts and franchise businesses and has been effectively running that segment for the last two years.

Joanna is a native northern California girl who loves Crossfit, hiking, running, obstacle racing, and the ability to snow ski in Tahoe or zip over to San Francisco to get away for a day or two. She also has a 19-year-old daughter who is studying social work at San Diego State University.

Joanna strongly believes in working closely with her customers to understand and be receptive to their needs, and she demonstrates that commitment in her daily work. We look forward to embracing her energy and passion for strong customer relationships as part of our CET family.

She can be reached at [email protected] or on her cell phone at 916-606-6909.