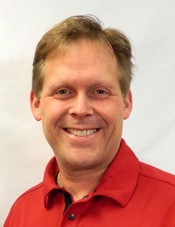 Chicago, IL – GPA is proud to announce that Craig Surette has joined the GPA team as their new Toner Fusion Market Director. He will serve as a market expert and resource of strategicinsights for GPA's customers and sales professionals, and will further strengthen GPA's customer and partner relationships. With Craig's addition, GPA rounds out its team of technical and product experts to further support itscustomers who have a variety of press technologies.
In Craig's new role, he will serve as a resident expert and work to add new and innovativesubstrates that can advance the capabilities of GPA's customers with toner digital press equipment. This will help GPA further reinforce their service to the toner digital market, and help their customers grow their business and break into new vertical markets with this technology. GPA continues to lead the digital market by remaining both proactive and responsive in anticipating and fulfilling their customers' diverse needs.
Craig comes to GPA with over 20 years of business development and leadership experience in thegraphic arts industry. For the past six years, he served as Vice President of Sales at Kernow North America. He also spent 10 years with Avery Dennison in their Business Media, Fasson, and Office Products divisions where he acted as Group Manager of Strategic Alliances and e-Business.
Craig completed his Bachelor of Arts degree in Economics at the University of Western Ontario and earned an MBA from the Schulich School of Business, York University.