Editor's Note: Because of an editing error, the initial headline for this release incorrectly spelled Mr. Niesen's last name as Hiesen. We apologize for the error.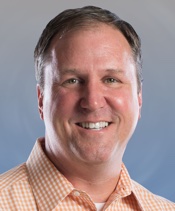 Chicago, IL – GPA today announced that the company's Board of Directors has promoted Bob Niesen to the position of Chief Executive Officer effective January 6, 2015. Mr. Niesen currently serves as GPA's President, responsible for leading the company's US-based operations. Tom Brooker, formerly the CEO, has taken on the exclusive responsibility of Chairman of the Board of GPA. Tom joined GPA in 2010 and has helped guide the organization through a period of significant growth.
"The GPA Board of Directors would like to thank Tom Brooker for his leadership over the last four years as CEO," said John Svoboda, presiding Chairman. "Tom's personal integrity, vision and keen focus on value creation helped elevate GPA to their market leading position, and his many contributions will positively impact the company for years to come."
As GPA's President and CEO, Mr. Niesen will drive the company's strategy and vision for long-term growth and profitability through the continuing development of their innovative product portfolio, along with superior technical support and service programs. The entire leadership team at GPA is excited to be working under Bob's guidance to develop new business opportunities, foster brand loyalty and strengthen existing relationships with customers and industry partners.
"I have great confidence in Bob and his ability to lead our company. He has proven his readiness through our planned succession process and will be supported by our deep and experienced management team," said Brooker. "Under Bob's leadership, I am confident that GPA's best days are ahead."
"I am honored to be given the opportunity to lead this great company, and eager to drive GPA through the next phase of our journey," said Niesen. "It's an exciting time for our team. Our business is strong, and we have a clear vision of what it's going to take to continue to provide differentiated service to our customers and drive significant growth over the coming years."