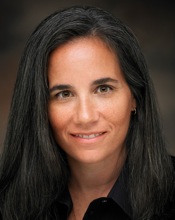 SUSSEX, WI – Quad/Graphics, Inc., a global printer and media channel integrator, has elected Dr. Kathryn Quadracci Flores, M.D., to its board of directors, effective December 13, 2013. Dr. Flores fills the board seat formerly occupied by her mother, Betty Ewens Quadracci, who died Monday, December 9, at age 75.
In addition, Dr. Flores will fill her mother's trustee position on the Quad/Graphics Voting Trust, which has majority voting control for Quad/Graphics. Dr. Flores is one of four trustees. The other long-standing trustees are Dr. Flores' sister Elizabeth Quadracci Harned, who, for many years, worked in sales and management at Quad/Graphics; brother Joel, Quad/Graphics Chairman, President & CEO; and David Blais, Quad/Graphics Executive Vice President of Sales and Client Services.
Dr. Flores, a surgeon, is the eldest daughter of the late Harry V. Quadracci and Betty Ewens Quadracci who launched Quad/Graphics in Pewaukee, Wis., in 1971. Together with a dedicated team of employees, the Quadraccis built the Company into a printing industry leader. Dr. Flores' younger brother, Joel, currently serves as Quad/Graphics' Chairman, President & CEO.
At present Dr. Flores serves as CEO of Blooming Minds Ventures, LLC, a company she conceived and co-founded in 2010. The company's website (www.bloomingminds.com) provides intellectually adventurous parents with tools to create a content-heavy home where their children can explore, dream, grow and flourish.
She also serves on the board of directors for the Windhover Foundation, a philanthropic organization funded by the Quadracci family. Additionally, she serves on the board of trustees for Collegiate School of New York, a college preparatory day school for boys, and the Marymount School of New York, a college preparatory day school for girls.
Dr. Flores' previous board experience includes serving on the board of directors for the Brown University Sports Foundation and the advisory board for QuadMed, a subsidiary of Quad/Graphics that provides employer-sponsored healthcare management solutions, including developing and managing on-site primary care clinics.
Dr. Flores received her Doctor of Medicine from Columbia University School of Physicians and Surgeons in 1990. While there she was elected to the Alpha Omega Alpha medical honor society and received the Alan O. Whipple prize for excellence in surgery. She completed her undergraduate studies at Brown University where she graduated with honors.
She is married to Dr. Raja Flores, M.D., Chief of Thoracic Surgery at Mount Sinai Medical Center in New York City. They have three children.
Other members of Quad/Graphics' board of directors include J. Joel Quadracci, Chairman, President & CEO of Quad/Graphics; William J. Abraham Jr., Partner, Foley & Lardner LLP; Douglas P. Buth, Retired Chairman, CEO & President, Appleton Papers, Inc.; Christopher B. Harned, Managing Director, Investment Banking Group, M&A Team, Robert W. Baird & Co. Inc.; Thomas O. Ryder, Retired Chairman & CEO, Reader's Digest Association, Inc.; and John S. Shiely, Chairman Emeritus, Briggs & Stratton Corporation and Former Chairman, President & CEO, Briggs & Stratton Corporation.