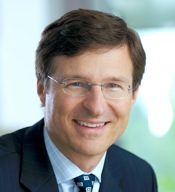 By mutual agreement, POLAR-Mohr and Jürgen Freier are ending their collaboration. The company will be led, in future, by Dr Markus Rall as the sole Managing Director.
POLAR-Mohr and Jürgen Freier, Director of Sales and Service, have decided, by amicable agreement, to end their collaboration. Freier will leave the company with immediate effect. "I am confident that Dr Markus Rall, an industry expert, will continue to be a positive influence at POLAR going forward", said Freier.
Dr Rall has worked for the company since 1 October 2012. As sole Managing Director, he will take over full responsibility for the company. Dr Rall said of the change: "We regret Jürgen Freier's resignation and wish him every success in his future career."