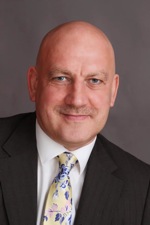 Consultants in Print Limited (CIP), has announced that it has successfully helped to win over £18m worth of contracts for its clients after just two years of operation.
CIP is a consultancy providing support and advice in the preparation and completion of tender documents mainly for print manufacturers, print management, and warehousing and fulfilment companies. These tenders are primarily for contracts for public sector clients such as universities, local authorities and government departments, but also for housing associations, charities and private companies. CIP also prepares method statements and company policies to support the submissions as well as advising on estimating for these contracts.
Based in Kettering, Northamptonshire, CIP operates with clients throughout the UK. The company was started in November 2011 by Clive Gotch, who has over thirty years' experience in the print industry sector, and was formerly a Business Development Director with a national print management company.
Clive formed the business having realised there was an opportunity for creating a niche service provider to help companies secure prime contracts by the submission of clear, detailed, and comprehensive documents to support their tenders.
He stated, "Many companies don't have the time, staff or resources to complete these, often complicated, documents to the meticulous standards required – so that's where CIP can assist by providing valuable support to help them secure that all-important contract."