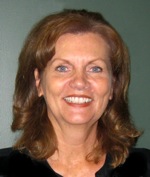 Chicago, IL – GPA proudly announces that Rose Nowak-Smith has joined GPA as a Territory Sales Manager. In this role, she will serve the substrate needs of northern California, San Francisco, San Diego and Hawaii. Her experience, leadership, enthusiasm and knowledge of the local market make her a natural fit for GPA. Rose will enable GPA to continue providing the highest level of knowledge and substrate expertise that will help customers grow their business.
Rose brings an extensive amount of experience in the printing industry to her new role. Prior to joining GPA, Rose spent 20 years in sales at Xpedx in their Paper and Packaging division, and before that she started her career in sales at an ink company in San Diego. Outside of GPA, Rose maintains an active presence in the industry through her involvement in the Printing Industries of America (PIA).
"Rose's extensive experience in the West of providing unparalleled service to her customers has resulted in years of high-level success. Her passion and knowledge are a perfect fit and addition to the momentum that GPA has in the marketplace. We are really excited to have her join the team," said Jim Bender, GPA's West Region Vice President.