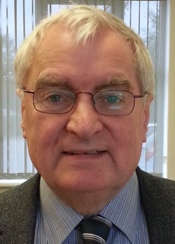 Tony Knight, founder and managing director of leading UK paper agency Papico will assume the role of chairman in January 2014. Tony's son, Paul will take over as managing director at that time. Peter Chilton will step down as chairman but will remain a director of Papico.
Tony commented, 'A few years ago my son Paul and colleagues David Bramhill and Andrew Dunning challenged me to delegate more and allow them the opportunity of taking greater responsibility for the day to day running of the company. This delegation has proved to be a resounding success. It has made me appreciate the younger generation within our company and acknowledge that it is time to allow them to take the company forward.'
Tony continued, 'I strongly believe we are still in a people's industry. That includes our supplying mills and our customers and I am sure that they will all continue to give Paul and his team every support. Whilst my everyday role will change, I am not retiring and will remain part of the Papico team but with less day to day involvement and perhaps a few more days off!'
Tony has worked in the industry for over 50 years. After successfully developing a formidable presence in the Yorkshire area for Robert Horne Paper in the late 1960's and 1970's he formed Papico as an agency within Robert Horne in 1977. He subsequently bought the business from Robert Horne in 1989 and has since developed it into the UK's leading paper agency representing many European and international mills including Lenzing Papier; Brigl and Bergmeister; Goricane and many others.
For further information please contact the Papico sales office on 01977 605360 and speak to any member of the sales team.