plot-IT, the online sales business offering the most comprehensive range of wide format printers, media and inks in the UK and Europe, has announced that it has added HP's new Designjet Z5400 Postscript ePrinter to its product portfolio.
The new HP Designjet Z5400 multi-roll ePrinter has been designed to help print service providers – such as copy shops or photography and fine art studios – increase their print offerings and address a wider range of requests without the need for a large capital investment.
The 44-inch ePrinter is ideal for printing wide format applications requiring high image quality such as posters, photos, canvases, backlit prints, indoor signs, point-of-sale posters, line drawings and maps. Courtesy of its multi-roll and smart media switching features, the HP Designjet Z5400 enables companies to offer a fast turnaround of orders.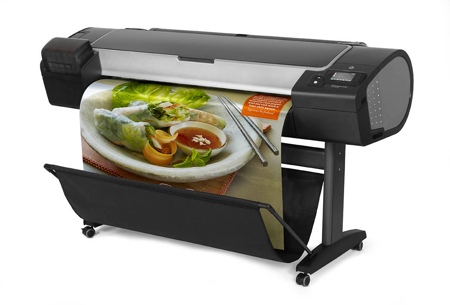 Stuart Bilsland from plot-IT, comments, "The HP Designjet Z5400 ePrinter is an ideal entry level solution which offers dual roll functionality, postscript as standard and a free fine art and photo starter pack at a very cost-effective price. We are delighted to add it to our product line up and are sure it will be a big hit with both existing and potential customers."
HP Designjet Z5400 ePrinters purchased through plot-IT are covered by HP's warranty. In addition, plot-IT offers direct warranty servicing as an official HP Designjet Warranty provider, including remote fault diagnostics and automated ink ordering if desired.