Sepialine to Offer its Customers EFI's PrintMe Mobile Software for Enterprise Mobile Printing; Collaborative Relationship to Help Organizations Manage and Analyze Mobile Print Activity
SAN FRANCISCO, Calif. – Sepialine, an established San Francisco-based print management software company, today announced a new worldwide distribution agreement with EFI™, a world leader in customer-focused digital printing innovation. The agreement will expand Sepialine's end-user printing experience through added mobile printing capabilities.
Sepialine will add full integration of the EFI PrintMe® Mobile enterprise mobile printing software with its own Argos printer and copier management software to provide organizations with a robust tool to track and analyze both mobile and desktop printing. In addition, the new integration with PrintMe Mobile will allow easy user authentication from mobile devices to track all print jobs completed within a company.
"With the increase in the number of employee-owned devices used in the workplace, one of our biggest customer requests is the ability to print from a mobile device," said Alan Kasameyer, director of product management at Sepialine. "At the same time, our customers are looking for easy tracking and management of their mobile printing jobs. PrintMe Mobile makes it easy to account for all mobile printing so that businesses can monitor costs and bill clients appropriately."
For many companies, printing is an obvious and visible place to start tracking and lowering expenses. Other customers in service industries also need to track all print jobs to bill for reimbursable project expenses.
"Industry analysts from Harris Interactive have estimated that 81 percent of Americans use their personal electronic devices for work-related purposes," said John Henze, vice president of Fiery marketing for EFI. "The rapid adoption of Bring-Your-Own-Device (BYOD) policies has led to an increasing demand for enterprise mobile printing solutions. Employees using their mobile devices at work need to print in order to stay productive, and at the same time, their employers still need to be able to track print jobs and set enforceable printing parameters."
EFI's PrintMe Mobile enables Wi-Fi® printing from an iPad®, iPhone® or Android™device to a company's printers regardless of brand or type. Employees can use the familiar "File to Print" command with one easy-to-use driver for Windows® PCs and Windows 8 tablets, or use the Mac Nearby Printer functionality to enable automatic discovery of printers.
PrintMe Mobile also supports Active Directory integration, making it easy for companies to store a list of employee devices and assign printer passwords. For employees without Windows domain credentials, the integration of PrintMe Mobile with Argos enables these users to authenticate against a user code defined in Argos instead of Active Directory.
Notes Kasameyer, "This means that even users without Windows credentials can still print via their mobile devices and have those prints tracked, authenticated and managed by Argos, so nothing is lost."
A full version of PrintMe Mobile software is available for download and a free 45-day trial.
---
Commentary by Cary Sherburne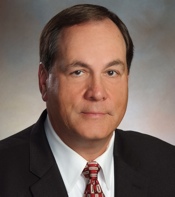 EFI was way ahead of the game with cloud-based printing and its PrintMe application (the first cloud-based printing application) that was launched in 2001. According to Tom Offutt, Director of Business Development in EFI's Fiery business unit, "PrintMe found its niche in hospitality for the traveling business professional. They were able to print without wires or connectors. As long as they have email, they can print. We have worldwide coverage with more than 3000 locations, and now Staples and others are jumping on board."
Now fast forward a decade, and in November of 2011, EFI launched PrintMe Mobile, again, perhaps, a little ahead of the game. But there is no question now that mobile is a big deal, and mobile printing is pulled right along with it. And it's not just business travelers … it's enterprise employees working from inside the corporate firewall as well as visitors to those establishments.
Consider this: According to Leapfrog, 81% of Americans use their mobile devices for work. The BYOD (bring your own device) movement has resulted in a "tidal wave of mobile devices flooding into IT ecosystems." And Leapfrog estimates that about 80% of BYOD activity is unmanaged. This is a huge cost and security issue for enterprises.
While PrintMe Mobile is certainly being used by business travelers, it—and other mobile printing solutions—are being adopted by enterprises inside the firewall as well, whether it is elementary schools, hospitals or Fortune 1000 companies. And EFI appears to be in the right time at the right place, with the right set of partners. This expansion with the Sepialine partnership now gets them into the AEC (Architecture, Engineering, Construction) business.
What's been lacking, according to Offutt, are standards. He cites Apple's AirPrint as one standard, but also points out the recent founding of a non-profit technology consortium, the Mopria Alliance, launched by Canon, HP, Samsung and Xerox, to promote, simplify and increase accessibility of wireless printing from smartphones, tablets and other mobile devices. According to the alliance, "By standardizing mobile printing technologies, the Mopria Alliance will enable mobile app developers and other industry players to focus resources on innovation and new features beyond maintaining basic print functions." While EFI is not a part of this alliance at this time, Offutt indicates that the company supports the initiative, along with other software developers, phone manufacturers etc. He adds, "This is really necessary in order to get the critical mass that will drive momentum, to capture pages that might otherwise go unprinted, and to manage the cost of printing within enterprises and managed services operations." This will be an open standard, available to everyone, and will have criteria for certification.
Although PrintMe Cloud and PrintMe Mobile have been around for a while, this is, according to Offutt, the first time EFI has done a product-level integration. Offutt explains, "Instead of just handing off the print job, we have the ability to interact with the software and users based on the site's user authentication module. We can identify the user from their mobile device and this means that mobile print jobs can now be tracked and controlled in the same way desktop print jobs are."
This space, including the Mopria Alliance, is well worth watching. I am sure that in one way or another, it affects all of our readers.