Bristol, UK - Drytac Europe, the Bristol, UK-based manufacturer of products for graphics finishing and display, has launched DecorTac Printable SA Wallpaper for customised interior design applications.
The fire-resistant 220 micron digitally printable non-woven wallpaper is coated with an aqueous acrylic adhesive and is supported by a siliconised release liner. It is suitable for solvent-based, latex and UV curable ink systems and offers photorealistic print quality, a quick drying time and good scratch resistance. Embossed designs of the new wallpaper are also available.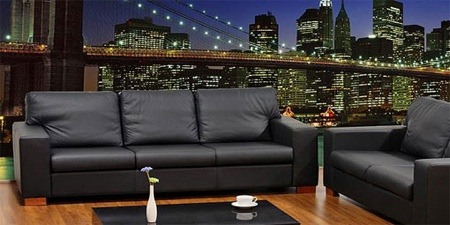 Steve Broad, sales director for Drytac Europe, comments, "This versatile addition to Drytac's product line has been specifically developed for the ever-growing bespoke interior design sector. Printable wallpaper can be used within almost any interior environment to create an original and eye-catching display. In particular, uptake has been strong in the retail and corporate environments, as well as within the restaurant trade."
"Our versatile and cost-effective DecorTac Printable SA Wallpaper perfectly meets the needs of Print Service Providers focused on these – as well as other – sectors and enables such businesses to truly personalise their space in an original way," he concludes.
Pricing and availability
Drytac's entire range of films and adhesives is exclusively distributed throughout the UK and Ireland by Antalis. For the most up-to-date pricing and availability, please visit www.antalis.co.uk