Leading Italian family-owned print group, StampaSud (including Paco and Smartlabel and the print brand PrintItalia), has announced that it is to play host to a select gathering of between 15-20 international print personnel, as part of a 4-day networking conference to be held in September in the Italian Mediterranean coastal venue of Turchesi Club Village, Castellaneta Marina near Taranto.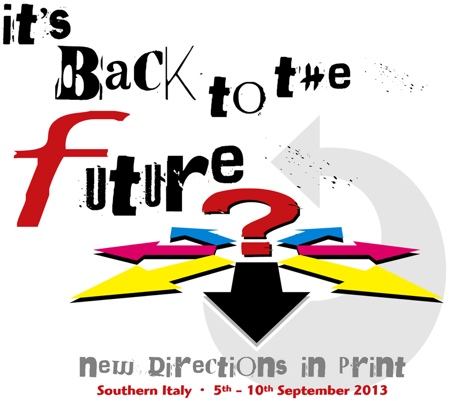 The event will involve a series of informal workshops and presentations based around print, new techniques and methods and the changes taking place in the industry. There will also be a debate on whether there is a trend towards print returning to the more personal touch, as well as a presentation from host company, StampaSud, who are providing all of the costs for hosting the event.
Other subjects that will be debated include; Guru's, new digital technology in print, colour management and file preparation, quotations, substrates, social media, logistics and the shop window – whether there is tendency to put print back on the high street.
The aim is to gather together some of the great minds and most qualified international print personnel, comprising of print brokers, material buyers and suppliers as well as facilitators, who will be able to provide opinions and thoughts on the subject matter, in both an informal and relaxed atmosphere.
The Print and Procurement International group has been running successfully since 2008, with the aim of helping printers and print buyers connect, network and ask each other for advice. Whilst the idea of a conference/event has been discussed for some time, it is only through the generosity of StampaSud and other supporters, including Italian paper manufacturer, Fedrigoni, that this has been made possible. The aim is that the conference will hopefully be the start of more events to come.
In addition, a LinkedIn page has been established, which now has 15,000 members, where members and those attending can engage and exchange views prior to the conference and view the various presentations and personnel. The idea is that through social networking there can be a transition via the conference into a real and social networking opportunity. A Facebook page has also been set up for further engagement.
A further development will see the creation of a standalone website, which is currently being built to offer printers and print buyers even more ways to connect in the future.
If successful, the intent is to make the conference a regular event, which will be held in various international locations every 12-24 months. Those attending will then debate and talk about the industry and the changes affecting the businesses therein.
Commenting on the initiative, StampaSud UK Commercial Director Antony Calo stated, "The idea has been to get this off the ground for some time, but now thanks to my company and several other group members this has finally been achieved. We hope that this will be both an informative and social occasion, where leading print personnel can provide topical debate. We look forward to establishing this as a regular event on the print calendar."
StampaSud have been assisted in co-ordinating and planning the event by Paul Scanlon, Chairman of Liverpool-based print management company CDP and Francis Grogan, Director of Leeds-based grg print management.