Niles, Ill. - The Garvey Group, LLC located in the heart of the Midwest, is pleased to announce its acquisition of the large format printing division of Schawk, Inc. a prominent brand management firm. Our new facility will be re-branded as The Garvey Group West large format facility, LLC and will remain in Los Angeles.
"I am thrilled that we were able to make this important acquisition and convinced that all customers and employees will benefit greatly as we join together to offer a full range of digital, lithographic and creative services," said Ed Garvey, owner and CEO of The Garvey Group, who represents the third generation of his family to run the 94-year-old business. "This acquisition continues our development as one of the most sophisticated, technology-driven strategic marketing partners in our industry."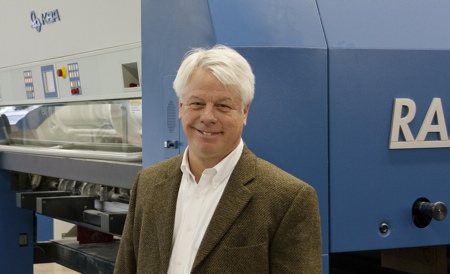 Ed Garvey, President of The Garvey Group
The Garvey Group's operations in Niles, Ill., specialize in printing point-of-purchase displays, packaging and box wraps, while the company's Milwaukee, Wis. and Sturtevant, Wis. plants focus on digital and custom commercial printing, marketing collateral and distribution services. The Garvey Group West produces out-of-home signage for major clients including some of the biggest brand names in the film industry, the electronics world and the retail sector.
"The inclusion of this facility in our group provides the opportunity to work with new customers and develop new business connections, to grow our presence in the West and to provide expanded production resources for all of our customers," Garvey said.