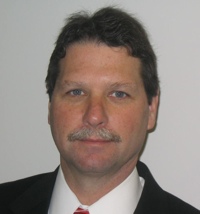 SCHAUMBURG, IL - David Rose has been promoted to General Manager of Sakurai USA, Inc. with overall responsibility for Administration, budgets, direct and dealer sales for offset and screen press systems, as well as operations, service, parts and training. The announcement was made today by Ryuta Sakurai, President, Sakurai Graphic Systems Corporation and is effective July 1, 2013.
"We are extremely pleased to have a person with David Rose's experience and impressive record of sales and management achievement at the helm of Sakurai USA", said Ryuta Sakurai. Rose takes over management responsibilities from Greg Friesser, who is retiring after a successful, five-year career with Sakurai.
Rose, who joined Sakurai USA in 2006 as National Sales Manager - Screen Press Systems, brings over 27 years of sales and management experience in the screen industry to his expanded position. In addition to his responsibilities as General Manager, Rose will represent and promote Sakurai's offset and screen press product lines in North America, Mexico and Central America from Sakurai's North American headquarters in Schaumburg, Illinois.