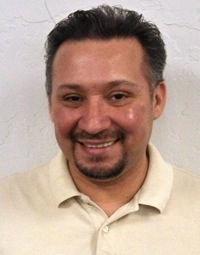 Phoenix, AZ - Mutoh America, Inc., a leading manufacturer of wide-format printers and cutters, welcomes new hire Jessie Orabuena as Mutoh America, Inc.'s Western regional sales engineer. Orabuena's extensive background in customer service, technical support, color management and wide-format printing makes him the perfect fit for his new position.
Working under the guidance of the Director of Sales, Gary Rudnick, Orabuena's main responsibilities will be providing resellers with technical support and training.
"I'm looking forwarded to creating positive brand awareness and strong relationships with our resellersthrough providing exceptional customer service," shares Orabuena. "Coming from a reseller background, getting a manufacturer perspective on the industry will help me grow professionally."
Orabuena has been in the wide-format industry for over 12 years. Prior to his position with Mutoh, he worked for EFI Vutech as and applications trainer and Nazdar Service One as an ink technician specializing in color management, receiving his G7 certification.
Orabuena can be reached at Mutoh's Western regional office at (310) 783-0281 or by email at [email protected].