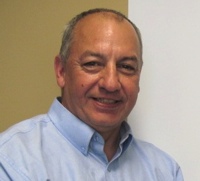 Montreal - Warren Werbitt, Pazzaz Founder and Fisherman, is pleased to announce the appointment of Denis Beauchamp as General Manager, Manufacturing.
In his new position, Mr. Beauchamp will oversee all manufacturing aspects of the company, from prepress to finishing processes, including personnel.
Bringing with him thirty six years of experience and expertise in printing, Mr. Beauchamp will apply his technical knowledge and his solid printing problem resolution skills, which have earned him an international reputation. "My colleagues call me the printing's archaeologist, because I dig to find the issue", he states.
Prior to joining Pazazz, Mr. Beauchamp was the Director of Production at a division of Transcontinental, where he started as a printing assistant before climbing the career ladder.
"I've seen a lot in thirty six years, and I must say I'm impressed by the printing quality at Pazazz", explains the new recruit. "Warren and I share the same passion for printing. I have always said that it is not blood that flows through my veins, but rather ink." As for Warren, he declares that Denis will bring an extensive and relevant operational experience to the team, not without mentioning that, as an added bonus, he also is a fisherman.