Industry veteran selected to support expansion goals for leading managed services provider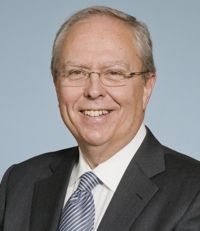 KANSAS CITY, MO - DataSource, Inc., one of America's leading managed services providers, announced the addition of Robert J. Cronin to its Board of Directors.
The firm plans to leverage Cronin's wealth of leadership and tactical knowledge of mergers & acquisitions, value enhancement initiatives and corporate strategic direction. Cronin is currently a managing partner of The Open Approach, a consulting company supporting print enterprises, strategic buyers and private equity firms.
"We are excited to have Bob join our Board," said David Holland, DataSource President and CEO. "This is an eventful year for us and his expertise and experience will support our continued goals for growth and expansion in both our footprint and in our marketing and technology offering."
Prior to co-founding The Open Approach, Cronin served as chairman and CEO of Wallace Computer Services, a global provider of printing and related services. During his eight-year tenure in this role, Cronin led the company through a series of strategic initiatives that increased annual revenues from $400 million to $1.5 billion. He is also largely credited with Wallace's transformation from a forms printer to a high-growth total print management supplier.
Over his career, Cronin has worked with print providers and clients in healthcare, financial services, distribution, retail, telecommunications, manufacturing and transportation. This diverse background has given him a detailed understanding of the most pivotal market drivers, purchasing trends, and requirements of today's print customer. He has also forged strong ties among the financial and banking community, enabling him to customize financing arrangements around varying objectives.
Recognized for his value and vision, Cronin is a frequent contributor to Printing Impressions, Printing Industries of America/Graphic Arts Technical Foundation (PIA/GATF) analyses and other industry publications. He is also a popular speaker at industry events, including PIA/GATF's annual President's Conference and Offset & Beyond as well as this September's Label Expo in Rosemont, IL.
Cronin is a chairman of the board of directors of Landauer, Inc. (LDR on NYSE), where he serves on the governance and auditing committee.