See below for special commentary by Cary Sherburne

FOSTER CITY, Calif. – EFI, a world leader in customer-focused digital printing innovation, today announced PrintMe® Mobile, a mobile print solution that is breaking down the barriers to printing from tablets and smartphones in businesses. PrintMe Mobile is a cost-effective, scalable and secure on-premises mobile printing software solution that is easy to use, deploy, support and manage. Users don't have to download any software to their Apple, Android, Blackberry and other tablets and smartphones to print on any networked printer. IT departments can install PrintMe Mobile and deliver mobile printing on any printer connected to the network in as little as 20 minutes (view demo here).
"The tablet phenomenon in the enterprise will only continue to gain momentum," said Tim Bajarin, president of Creative Strategies, a Silicon Valley-based technology consulting firm. "As devices become a more widespread business tool, there will be a natural need to support printing. EFI is getting out ahead of this enterprise IT requirement with PrintMe Mobile."
Research shows that two-thirds of businesses are adopting tablets in 2011(1) and 65 percent of companies are adding five or more new mobile apps in 2011(2). This growth in smart device usage is also driving demand for the ability to print from mobile devices. According to a February 2011 report from InfoTrends, 56 percent of CIOs are considering implementing a mobile print solution(3). Unfortunately, no true enterprise-class mobile print solution to date has addressed both the end-user and IT challenges for printing from mobile devices. Solutions have been costly or complex to implement and manage, and printouts do not always look the way a user expects them to look.
EFI PrintMe Mobile shields end users from the technological complexity of mobile printing and lets them solely experience the benefits. This simplicity and flexibility eliminates end-user frustration, and improves user efficiency and productivity in the workplace. Users are not required to leave the application in which they are working in order to print. PrintMe Mobile uniquely enables all printers on an enterprise network to be capable of direct wireless printing from Apple iPads and iPhones. The solution is printer and device agnostic, integrates seamlessly into a company's network infrastructure without impacting network security policies, and supports both new and legacy printing infrastructure. With high-fidelity file conversion, PrintMe Mobile preserves fonts and layouts so that printed documents look like they should.
"We've addressed the two largest barriers to adoption for mobile device printing in businesses today – ease of deployment and ease of use," said Toby Weiss, general manager of the Fiery business unit and senior vice president at EFI. "With PrintMe Mobile, IT departments can increase user productivity, reduce help desk headaches and achieve hero status with a growing number of mobile device users in businesses of any size. EFI is the only major mobile print provider that is exclusively focused on helping customers gain the maximum value out of their existing print infrastructure."
PrintMe Mobile enables users to print based on their work style with three flexible ways of printing from mobile devices, without installing printer drivers. Options for printing include:
Direct to Print: enables Apple and Android devices to print directly to any existing printer on the network through the company's secure Wi-Fi network.
Email to Print: allows users to print an email, including all attached files, by simply sending or forwarding an email.
Release to Print: protects security and confidentiality by holding the print job until the user releases the file with a retrieval code. The user controls when and where the file is printed so personnel, financial or other sensitive documents don't sit in the printer tray unattended.
PrintMe Mobile is built on proven EFI technologies. EFI first introduced a direct-to-print feature for Apple iPad and iPhones on its Fiery Driven™ printers and multifunction peripherals (MFPs) from Canon, Konica Minolta, Kyocera Mita, Ricoh and Xerox. EFI PrintMe, a cloud-based printing service, launched 10 years ago and has thousands of installations worldwide with millions of pages printed.
Pricing and Availability
A full-featured version of EFI PrintMe Mobile software is available for download and free 90-day trial at www.efi.com/printmemobile. The estimated MSRP for PrintMe Mobile is USD $500 per printer for a one-time perpetual license for unlimited users and printouts. The first year of support and maintenance is included. Contact sales at 800-875-7117.
Commentary on EFI PrintMe Mobile
By: Cary Sherburne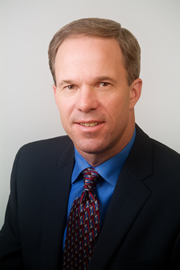 EFI PrintMe Mobile is an interesting option for enterprises. It doesn't really solve the issue for remote mobile workers who might want to print from their tablet or smartphone, unless they are actually in the enterprise facility, in which case it does offer a good benefit. It also makes sense for large companies with multi-building campuses where employees might take their tablet or smart phone with them to another building and want to print while there. In a conversation with John Henze, VP of Marketing for EFI's Fiery business unit, he pointed out another option that enterprises might want to take advantage of, saying, "IT can also set up guest access to specific printers. Imagine that a guest is visiting the lobby of your headquarters and wants to print something. A PrintMe Mobile-enabled guest printer might be located in the lobby with a banner explaining how to access it. In this case, the guest would see the printer's email address and would be able to use the email method of sending files to print."
Henze indicated that the solution has been in beta testing with a number of enterprises, adding, "everything from Fortune 500 companies to smaller or mid-sized businesses, in several industries. This is a very horizontal play in terms of types and sizes of industries and businesses for which it is applicable. We even had some resellers approach us to participate in the beta based on customer need."
PrintMe Mobile can be downloaded for free and used for 90 days without charge, which gives IT departments the ability to experiment before making a commitment.
For Road Warriors like me, other than using the lobby printer, Henze had this to say, "This particular solution is not intended for the individual that is traveling extensively. It can be deployed in a home office, where it would probably be overkill, but it would work. As tablets increasingly become a replacement for PCs over time, this might make more sense. In other public places, such as hotels or at a retail location that has mobile printing such as PrintMe deployed, road warriors would typically use that solution to print from tablets or smartphones while on the road."
Henze also indicated that Android is supported in the current release, although it requires an Android app. He explains, "For Android and Blackberry, since they don't have the equivalent of AirPrint in Apple's iOS, there is an app. The nice thing is that you launch the app from within the application you are in, and it can be executed without leaving the application that you are using. If you are on a web page, you would hit print and it would open that app, but within the browser that you are in, just like printing from your laptop." EFI plans to support Blackberry in the next release, within a couple months, according to Henze. He talked about using PrintMe Mobile with the new Kindle Fire, saying, "For those Kindle devices that support email, users can use the email to print or release to print function. Amazon made a decision to have only Amazon apps working on the new Kindle Fire, even though it is an Android-based device, so our Android app cannot be downloaded to the Kindle."