Documentary style short films that tell the stories of the printing industry
WhatTheyThink, the leading global media organization serving the printing and publishing industries, today announced the launch of WhatTheyThink Films.
WhatTheyThink Films will be a platform where the industry's stories can be told in an engaging and entertaining format. Working with an experienced documentary filmmaking crew, WhatTheyThink will seek out the best stories in the industry and bring them to our members.
"Great communication is ultimately about storytelling, and that's true of great marketing as well. There are so many terrific stories out there, and we wanted to provide a platform where they can be told," said Eric Vessels, President & CEO of WhatTheyThink. "We're beginning with what we're calling 'Customer Profile Films' - short documentary films profiling hand picked customers of our vendor partners. I can also envision these films being used to profile demo centers and staff, vendor companies themselves, or possibly even key people in our industry. The possibilities are only limited by our collective imaginations."
"Since 2007, we've published nearly 4,500 videos on WhatTheyThink.com. Video continues to be one of our most popular content types, and we popularized the use of video in our industry," said WhatTheyThink Executive Vice President & COO Adam Dewitz. "WhatTheyThink Films takes our video platform to the next level by utilizing documentary-style video approaches and creating longer format video that goes beyond news and interview formats."
"The other key thing for the backers of our films," Vessels added, "is the WhatTheyThink platform and network. Good video production is important, but without viewers those videos won't have the impact they could. By leveraging the WhatTheyThink digital, print, and social media platforms, the important stories that need to be told will get the exposure they deserve."
WhatTheyThink Films' first documentary is the story of Premier Press in Portland, Oregon. Special thanks to HP for making this film possible.
https://whattheythink.com/films/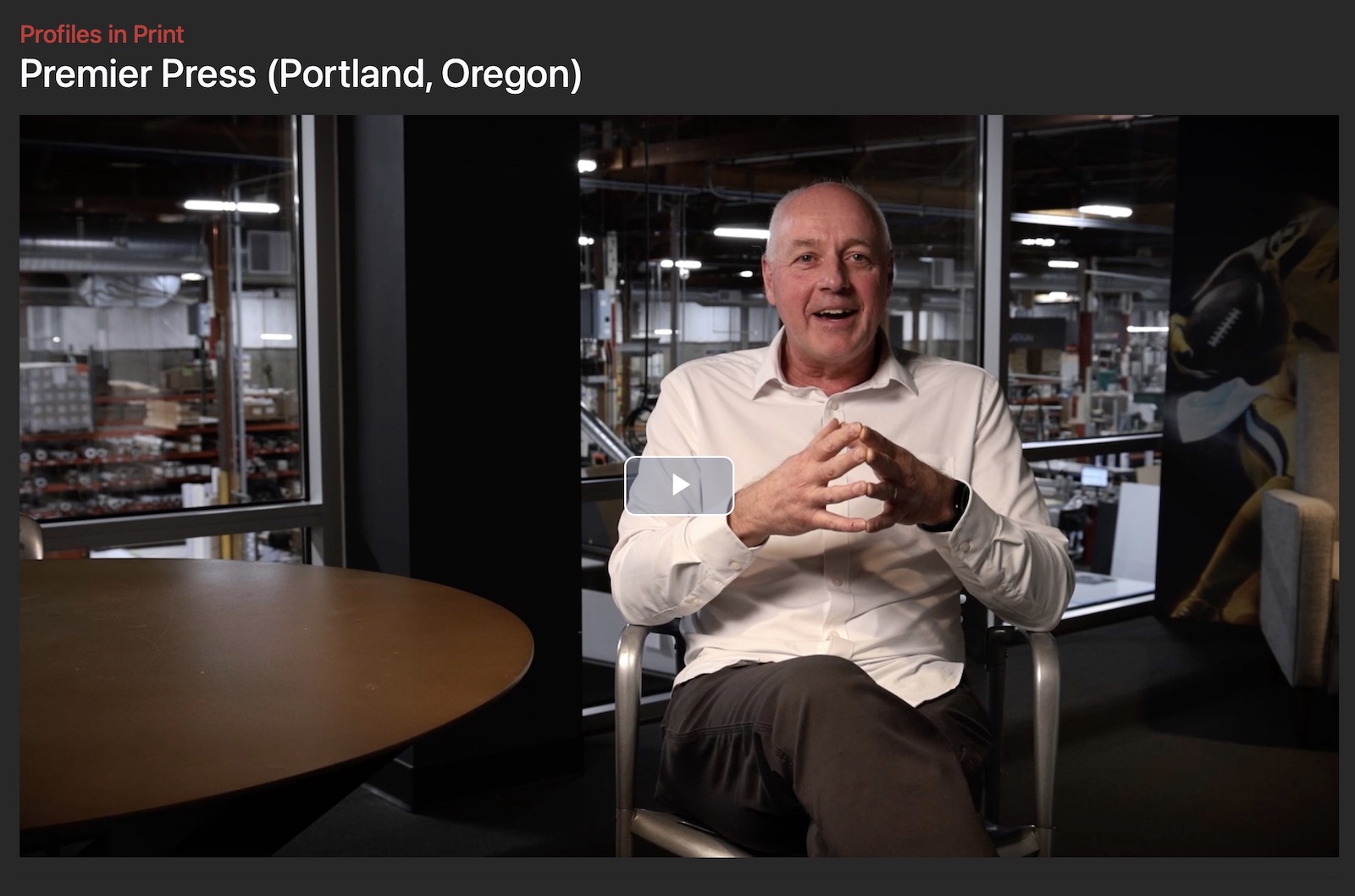 About WhatTheyThink
WhatTheyThink is the global printing industry's go-to information source with both print and digital offerings, including WhatTheyThink.com, WhatTheyThink Email Newsletters, and the WhatTheyThink magazine. Our mission is to inform, educate, and inspire the industry. We provide cogent news and analysis about trends, technologies, operations, and events in all the markets that comprise today's printing and sign industries including commercial, in-plant, mailing, finishing, sign, display, textile, industrial, finishing, labels, packaging, marketing technology, software and workflow.