Gardner to Oversee Finance, Accounting, and Information Technology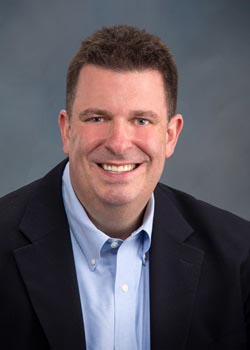 Spencer, Mass. – FLEXcon Company, Inc., an innovator in adhesive coating and laminating, today announced Matthew Gardner as Chief Financial Officer of FLEXcon North America. Gardner will oversee finance, accounting, treasury, information technology, and business intelligence for the enterprise, including providing guidance to and ensuring alignment between FLEXcon's executive leadership team, board members, and family shareholders. He will help continue the buildout of visibility into data, which will transform the company's ability to provide transparent, timely and reliable information to customers, suppliers and employees.
"We are thrilled to have Matt join the FLEXcon team. He is a very capable leader with a track record of building high-performing teams," says Aimee Peacock, President of FLEXcon North America. "His experience will help keep FLEXcon moving forward on its path of digital transformation and resulting operational efficiencies."
Matt brings a breadth of knowledge and industry expertise, most recently serving as the Vice President of Finance for EFI's Industrial Inkjet Division where he was tasked with strategic planning, new market penetration, process optimization, team building, and budgeting and forecasting. He is experienced in executing critical initiatives across multiple industries to drive and sustain profit and growth. He is a Lean Systems Green Belt and attended Six Sigma Black Belt training.
"Being part of an innovative organization that is highly focused on their customers and process improvements as a means to drive sustainable growth is very exciting," says Gardner. "I look forward to drawing on my expertise to continue propelling the company forward."