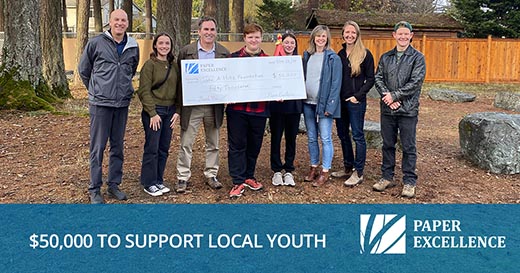 On Giving Tuesday, we are very pleased to announce a $50,000 donation to Take a Hike Foundation!
Take a Hike empowers youth in British Columbia who experience vulnerability to change the trajectory of their lives with a full-time mental health and emotional well-being program embedded in an alternate education classroom. Take a Hike engages youth with intentional, continuous clinical counselling, outdoor experiential learning, and community.
We are very pleased to make this donation to support local youth in British Columbia!