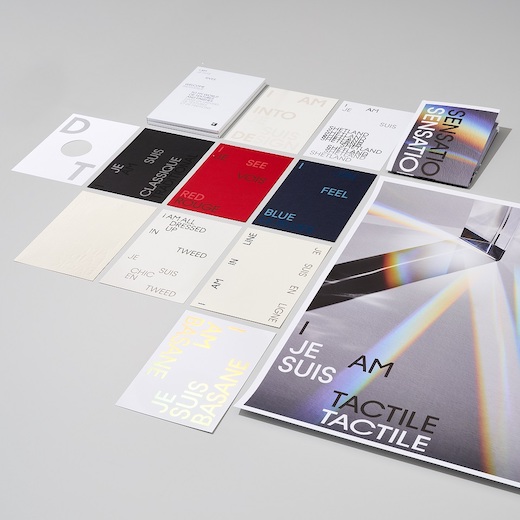 Leading paper manufacturer will be exhibiting its entire collection of creative and specialist papers for luxury packaging at LUXE PACK 2022 in Monaco.
It marks an opportunity to discover the new range of products and promotional tools launched by Arjowiggins this year.
Its pioneering translucent barrier paper, Sylvicta, is among five finalists for this year's LUXE PACK in Green Award which recognises leading innovations in sustainable packaging solutions.
Leading paper manufacturer Arjowiggins will return to LUXE PACK Monaco next month (3rd-5th October) to showcase its rich portfolio of global packaging solutions including some of the most unique creative papers on the market as well highly optimised speciality papers for even the most technically demanding packaging applications.
Reaffirming its position as the paper manufacturer of choice for the luxury packaging industry and a leader in sustainable packaging solutions, Arjowiggins will be exhibiting a range of innovative new products and promotional tools launched this year, on an eye-catching stand in an explosion of colour, texture and shapes.
New products being debuted at this year's show include Curious Collection Translucents Extra Black, a multi-sensory product ideal for luxury printed applications. This 100% recyclable product is intense in colour, has a smooth, ultra matt finish and makes an inimitable crackle sound when handled.
Proving that pink is making a come-back, Arjowiggins has also introduced the playful shade of Candy Floss to the rainbow collection of colours in its Pop'Set range of smooth coloured papers and boards. Available in three different weights, it promises to be a head-turner for invitations, stationery, brochures and packaging applications. Also new to the Pop'Set range is the back-to-basics Kraft — a beautifully natural, earthy brown shade inspired by the aesthetics of raw paper and reminiscent of craft production and artisan creations. Pop'Set Kraft is the perfect alternative to corrugated board and is sure to create a unique unboxing experience.
Visitors to the stand can get their very own copy of the Keaykolour and Curious Metallics mix and match toolkit, the Geltex and Greenluxe swatch books as well as the new 'I am Rives' promotional printed tool. Launched in June this year, this innovative tool is designed to highlight Rives' rich heritage and let the paper speak for itself. A set of ten cards demonstrate the striking results of an array of print processes – including offset, digital, embossing/debossing, hot-foil and silkscreen – on the full range of Rives textures. Bilingual quotes in French and English link back to each paper such as 'I am all dressed up in Tweed'; 'I am Laid back' and 'I am into Design'.
Also on showcase on the Arjowiggins stand will be the company's comprehensive packaging brochure, which clearly details all paper products from across its Creative Papers, Specialist Papers, Cover Papers and Translucent Barrier Paper ranges, and their possible applications in packaging.
There will also be a special focus on Sylvicta this year – the pioneering barrier paper which offers a sustainable alternative to plastic protective packaging. Sylvicta won a Green Award at LUXE PACK Shanghai in Spring 2021 and Arjowiggins is hoping to gain recognition again this year in the LUXE PACK in Green Awards in Monaco. Now in its 13th year, the awards recognise and reward the most innovative solutions in sustainable packaging, with the show aiming to be the global barometer of eco-responsible packaging trends for luxury brands.
Jonathan Mitchell, CEO of Arjowiggins, comments: "Packaging is the shop window for luxury brands and provides the very first experience of a product for its customer. From designer-label carrier bags to premium-brand gift boxes, our beautiful range of papers are technically suited to the most demanding of packaging projects. Our wide array of colours, textures, embossing patterns and weights offer endless creative possibilities and guarantee consistency of brand image.
"With over three centuries of experience, four mills world-wide and a global merchant network, we are well-positioned to serve customers large and small. From creative and cover papers for luxury packaging to translucent barrier packaging for the food and cosmetics industries, our products are a guarantee of quality. In addition, our custom-made papers offer a unique product to reflect an individual brand identity or product USPs.
"Sustainability remains at the forefront of our business and we are leading innovation in environmental solutions to help transform papermaking for the better and help our customers on their own sustainability journey."
Arjowiggins will be exhibiting at Booth RF11, Grimaldi Forum at LUXE PACK MONACO from 3rd to 5th October. To find out more about the luxury packaging solutions available from Arjowiggins, visit www.arjowiggins.com.