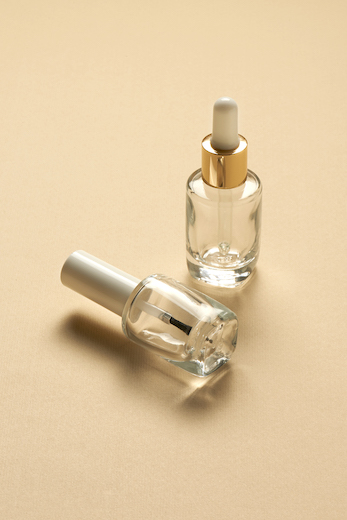 Series features entirely new design with uniquely-shaped glass bottles available in two sizes.
Richmond Hill, NY – Baralan, a consolidated player in primary packaging for the cosmetics and beauty industries, has introduced its Penelope Series, a line of uniquely-shaped glass bottles, which are ideal for makeup and skincare products.
A brand new design for Baralan, the Penelope Series is characterized by its mixed geometrical shape. The bottles feature a rounded body at the shoulders, which then smoothly transitions into a square base. This novel silhouette offers distinct elegance and modern aesthetical impact.
Available in two sizes, the smaller of the two bottles in the series has a 10 ml filling/12 ml overflow capacity with a GPI 13 neck finish. The larger version has a 15 ml filling/17 ml overflow capacity with a GPI 15 neck finish. Both versions can be combined with a wide array of accessories and closures.
"Our team is thrilled to have developed the Penelope Series - an exciting addition to our product portfolio," said Maurizio Ficcadenti, Global R&D Manager. "With impressive style and exceptional design, we are confident that the new series will be well-received by brands and end-users alike."