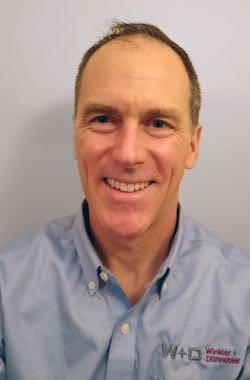 Lenexa, KS - W+D North America W+D is pleased to announce that mailing industry veteran Brian Macdonald has joined the W+D technical sales support group to support its new W+D Envelope University training initiatives.
With over 30 years of experience at the production level with print-to-mail companies, Brian brings a wealth of hands-on knowledge that is critical as we move into an era where training to get the most out of W+D machine investments has become a critical issue for our industry.
As the demand for more skilled machine operators has grown, W+D has started W+D Envelope University with the mission to be able to support our envelope converting, inserting and overprinting customers in North America with training that goes beyond what is offered as part of the start-up of the machine.
Brian can now be reached at [email protected]. t. 913.227.3004 m. 913.300.095