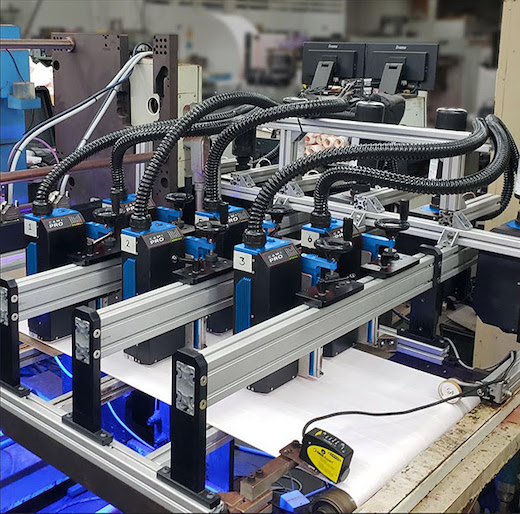 A VERSATILE UV CURABLE, HIGH RESOLUTION INKJET PRINTER
Armonk, New York - Automated Marking Inc. (AMI), a marking and coding solutions provider, continues to expand its product portfolio with the addition of the CAMI Pro Cure HR (high resolution) inkjet printer for a wide variety of commercial print, graphics and packaging applications.
The high resolution CAMI Pro Cure HR printer provides a versatile, cost-effective solution to meet the need for variable data printing on a range of coated and uncoated substrates and is capable of printing addresses, barcodes, 2D codes, QR codes, numbering, logos and graphics.
"I've seen a lot of equipment over the two decades I've been in this industry and this printer is by far the most impressive," said Wilfred (Bill) Allen, VP of Sales and Service for AMI. Allen continued, "When you combine the small footprint with the higher throughput and minimal maintenance, I just don't think you can find a better printer for commercial print, graphics, card and label printing and addressing applications."
Simplicity is the key to the Cure HR Design. From the patented ink delivery system (Patent No: US 970773B1) to the electronics, housing and interface connectors, the Cure HR has been designed with ease of use in mind.
The standard software will have users up and running in minutes, from the design of the job template to hitting the start button for production. The Cure HR also allows the integration of databases and easy-build templates that fully utilize the power of dynamic text, bitmaps, counters and inserting lot codes, expiry dates and any of over 100 different barcodes. For more information about the Cure HR, go to: https://automatedmarking.com/products/mailing-hi-res/cure-hr