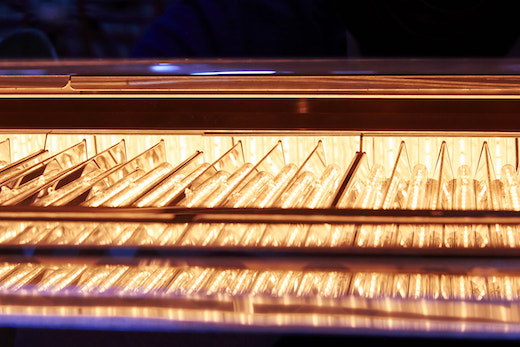 Bruckmühl – adphos Digital Printing GmbH will be exhibiting this year at the InPrint Munich 2022 (March 15th until March 17th, 2022) and outline in live demonstrations at its booth A4/2660 the great advantages of the aNIR® platform-technology and show the wide range of the aNIR®-modules as well as the various possibilities for printing and coating applications.
In addition, the latest developments of the aNIR® dryer modules, designed for mono and process color inkjet as well as flexographic printing applications, will be presented at InPrint Munich 2022, both for web-based and sheet fed-based applications.

The aNIR® technology, which has been used successfully for more than 25 years, is suitable for heating, drying, sintering and coating of a wide range of different applications which are required for screen, flexo, gravure, inkjet, offset and screen-printing applications. aNIR®-modules can be used in printed electronics, battery cell manufacturing, 3D/AM processes, textile production, as well as in curing applications such as melamine coatings.
adphos Digital Printing GmbH is specialised in intelligent, efficient evaporation of water and is the preferred solution of leading OEMs in high-speed inkjet printing and printed electronics. Water-, solvent- and hybrid-inks (UV-cure/water/solvent) can be cured with utmost efficiency whilst the thermal stress on the substrate remains incomparably low and the CO2 emission is zero.
Further Information:
adphos Digital Printing GmbH
Bruckmühler Str. 27
83052 Bruckmühl
www.adphos.com