Chris Bixler Appointed to Executive Vice President of Sales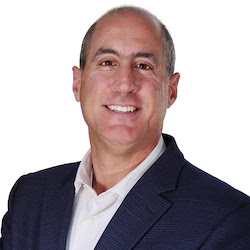 BROOKLYN PARK, MINN. — On November 9th, Chris Bixler was appointed as Executive Vice President of Sales at ENPOINTE. As EVP, Bixler will oversee all sales for the print division, will collaborate with the Senior Management Team, and will report to Todd Matuska, CEO and President.

Having held a successful 30-year career in commercial print, business development, direct sales, and strategic planning, Bixler has a well-rounded background in many areas of direct marketing. Focused on driving long-term, sustainable and incremental growth to our organization, Bixler will work as part of the Senior Management Team to help develop overall goals and direction for the company and will focus primarily on providing leadership and direction for the print sales team.

"I am very excited to be joining the ENPOINTE team," said Bixler. "I was very intrigued and impressed with the unique agency + print model and the value ENPOINTE offers to the marketplace. The company's reinvestment in technology also makes ENPOINTE a leader in Marketing Communications. After meeting the talented Executive Team joining was an easy decision."

Bixler has led sales teams across various print and marketing organizations, holding multiple leadership roles for SeQuel Response, Meyers, PD, and Imagine! Print Solutions. By his colleagues, he is known as a team leader with the ability to pinpoint and seize new revenue-generating opportunities that offer significant value to customers specializing in print, technology, design, and retail marketing solutions for top brands and Fortune 500 retailers. Understanding client needs and pain points are his catalyst to creating strategic and creative ways to impact results.

Of Bixler being appointed, ENPOINTE CEO and President, Matuska said, "Chris is an outstanding addition to our ENPOINTE team as he brings a deep knowledge of our industry and experience that aligns with the direction of our organization. Chris's sales leadership and his strong background in building top-performing sales teams will accelerate ENPOINTE's growth. We are thrilled to have him onboard."

For more information, visit the company's website at www.alwaysenpointe.com.