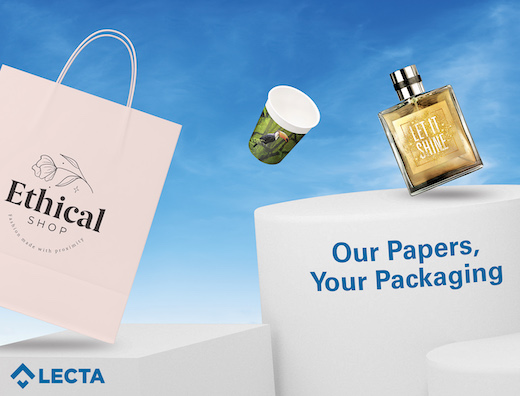 Featuring its full range of specialty papers for luxury packaging
Lecta will resume its participation in trade shows following the easing of pandemic restrictions.
With the slogan "Our Papers. Your Packaging", Lecta will participate in the exclusive Packaging Première Collection Milan event: an international invitation-only industry event with just 35 exhibitors per day, designed to highlight the "best-of" packaging for specific sectors. Lecta will present its extensive portfolio of specialty papers for packaging and flexible packaging.
Packaging Première Collection will take place from October 5-7 at the emblematic PAC Padiglione D'Arta Contemporánea in Milan. Lecta will showcase its premium quality grades of specialty papers for luxury packaging. Versatile, high-quality solutions that guarantee an excellent finish for brands in the featured categories: perfumery, cosmetics, fine food, wine and spirits, fashion, accessories and jewelry.
Premium packaging designers, manufacturers and leading brand owners will also have the opportunity to discover Lecta's new functional papers.
For full details on Lecta's specialty papers, please visit www.lecta.com and www.adestor.com.