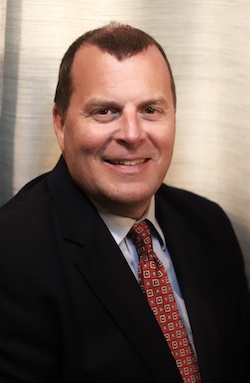 SPARTA, MI — General Formulations, a leading manufacturer of Pressure Sensitive Films, announced today the addition of Gene Kramer as Director of Procurement.
Prior to his new role at General Formulations, Gene held the position of VP Supply Chain & Manufacturing Operations for Kruszka Group (a/k Global FMI), a manufacturing, supply chain, logistics, and software consulting company. Gene brings over 20 years of manufacturing, supply chain and logistics experience to General Formulations from several large organizations including Amway, Boehringer-Ingelheim Vetmedica, Konica Minolta Graphic Imaging, and BDP International.
"Gene's supply chain, manufacturing, and global logistics management experience will be a huge asset to General Formulations," said Mike Clay, President, General Formulations. "We feel extremely confident that with the addition of Gene and his depth of experience we will be able to continue servicing our customers with continued growth and the expectations and quality they expect."
To learn more, visit www.generalformulations.com.