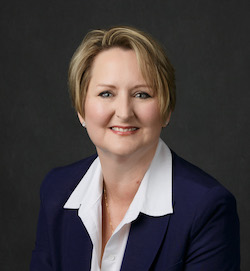 Sparta, Mich. – General Formulations, a leading manufacturer of Pressure Sensitive Films, is pleased to announce the addition of Lisa Humrich to its executive team, as VP of Marketing & Product Development. In Lisa's new role, she will be responsible for leading General Formulations marketing strategies and product line expansion.
Lisa brings over 20 years of expertise in global marketing and communications, managing product strategy, process improvement and operations in high-volume organizations like Mimaki USA and ORAFOL Americas.
"We are extremely excited to have Lisa on board," said Mike Clay, President, General Formulations. "Lisa's diverse experience in sales, marketing, product management and distribution in our industry and others, coupled with her familiarity and understanding of General Formulations products will add great value to our organization. We welcome her knowledge and look forward to watching her succeed within our organization and in her new role."
"I am honored to lead the General Formulations Marketing and Product Development teams and initiatives," said, Lisa Humrich, VP of Marketing & Product Development. "It's a great opportunity to lead a well-known brand like General Formulation's and continue to build on the strong platform of quality made products they've developed."
To learn more, visit www.generalformulations.com.