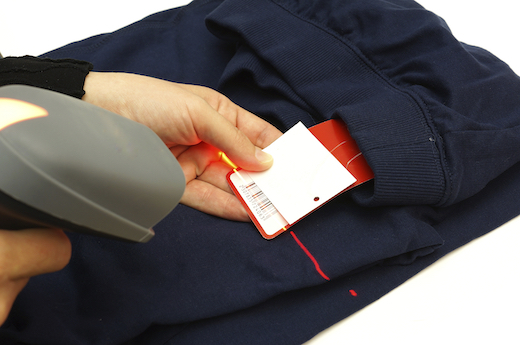 Not everything is sticky. RevealPrint, a non-fading, BPA/BPS/leuco dye free direct thermal material is available in tag stock.
RevealPrint Tags are ideal for thermal price tags, clothing tags, theater tickets, event tickets, trade show badges, transportation tickets and many more! Adding color to tags is an easy way to highlight important information, making it stand out relative to the data imaged in black.
According to John Guzzo, President of Virtual Graphics, "RevealPrint tags offer the longevity of thermal transfer tags without the need for thermal ribbons. Adding our fade resistant, on demand colors makes it easy to highlight important information such as size, expiration date or time or specific information resulting in a more efficient reading or identification process."
RevealPrint is produced using passive ingredients that are readily available in the US, eliminating the concern over supply chain disruption. RevealPrint Tags are human health friendly and easily recycled.
Find out more about RevealPrint Tag - send us an email at [email protected], or give us a call at 610.258.4893