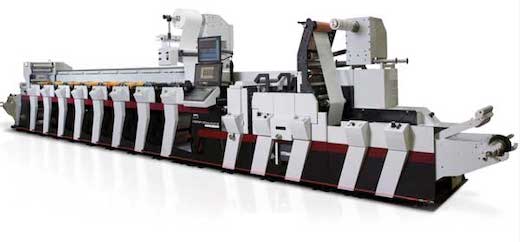 Minneapolis, Minn. – AWT Labels & Packaging has completed installation of a new Mark Andy P Series 17-inch press. The addition of this press will significantly improve through-put and production capacity, and advanced press technol-ogy of the P7 will ensure AWT can continue to meet and exceed customer quality expectations. Installation of the press was completed on April 29.
"The new P7 press gives us much needed capacity to serve our customers as they grow," said Ted Biggs, Vice Presi-dent of Manufacturing at AWT. "This asset fits seamlessly into our current fleet of Mark Andy equipment, providing efficiency gains in our press room operations and further leveraging opportunities for automation."
About AWT Labels & Packaging: For more than 40 years, AWT has been providing award-winning high-quality labels and flexible packaging for a variety of market segments including: medical; personal care; industrial/OEM; food & beverage; household; and specialty. For more information, please visit www.awtlabelpack.com.