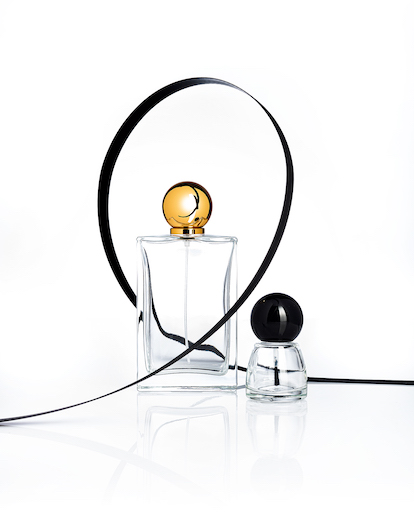 Uniquely designed Han Overcap 13/15 and Overpump 15 offer added value and decoration to beauty products.
Richmond Hill, N.Y. – Baralan, a leader in primary packaging for the cosmetics and beauty industries, has introduced Han Overcap 13/15 and Overpump 15, decorative overclosures designed for fragrance, nail polish and makeup bottles. The Han line is the latest addition to Baralan's range of accessories for glass packaging.
Designed with a spherical shape, the new Han overclosures ensure functionality while also providing a timeless, elegant look and feel. The Han Overcap 13/15 and Overpump 15 are designed to fit crimp neck or screw neck bottles, ideal for fragrances, nail polish and makeup.
The Han overclosures are a complementary accessory to bottle designs and are offered in a variety of style and finish options. Both versions are available in different colors, including metallized gold or silver, providing a personalized design to match the taste of every consumer.
"At Baralan, our goal is to enhance packaging aesthetically, making it distinct and attractive through careful attention to details," said Maurizio Ficcadenti, Global R&D Manager at Baralan. "The uniquely-designed Han Overcap 13/15 and Overpump 15 are a reflection of our team's creativity and intuition, which we hope will help brands differentiate their products in the market."
For more information, visit www.baralan.com.