Seasoned Solutions Executive Brings Expertise in Labels and Packaging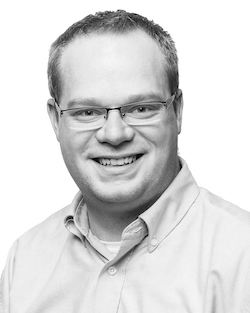 Knoxville, Tenn. – Nobelus is proud to announce and welcome Ryan Chai as the company's Strategic Solutions Manager. Chai joins Nobelus with over 17 years of experience in printing, and eight years in emerging print technologies. In this newly formed role, Chai will be responsible for new business development and market expansion. His primary role will be to serve as a solutions consultant for key accounts in the label and flexible packaging vertical markets.

He joins the team from Kala Packaging LLC located in Orem, Utah. At Kala, Chai acted in various roles from VP of Technology and Sales Support to Solutions Architect, Product Marketing Manager and most recently Director of Flexible Packaging.

"Ryan will be a pivotal asset for our sales team," stated John Corley, VP of Sales for Nobelus. "Expansion of our label and flexible packaging business is a key strategic initiative in 2021 and beyond. His technical expertise is going to be instrumental to our success as we identify value-added opportunities for our partners and brand owners in this growing sector of print finishing."

"I am thrilled and humbled to join a company and team with such rich history in product innovation and culture. Nobelus has a tremendous product offering for the packaging space," said Mr. Chai. "It is the right company to pioneer material and technology solutions to meet the future demands of our dynamic industry and I can't wait to see what happens next!"

Nobelus is committed to enhancing people, partners, and the world's brands. We distribute the highest quality laminating systems, equipment solutions and specialty laminating films across the print, publishing, photo, packaging, and label markets. Backed by industry leading service and support, Nobelus solutions are driven by continuous innovation and ingenuity. More information is available at nobelus.com.