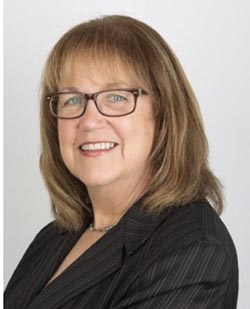 Pismo Beach, Calif. – Janet Treer, President of the Treer Group, is a well-known and longtime veteran of the printing industry, and a member of the Graphic Communication Advisors Group (GCAG). In her article, Discover Your Powerful Leader Within, she shares her wisdom for up-and-coming as well as seasoned professionals in the printing and related industries.
Treer points out: While many books have been written about leadership, for many it remains a misunderstood and elusive quality. I believe the capacity for leadership exists in everyone, but most people don't know how or don't take the time to develop it.
According to Treer: Leadership is determination, courage, confidence, and the ability to get results." She also provides a strategy for identifying and evaluating the best and worse bosses, you have had, and to understanding the natural talents that you possess that impacts your leadership. Treer provides 12 tips for developing top leadership skills. Her article appears in full via the following link.
https://hrlsite.files.wordpress.com/2021/03/janet-treer-article-formatted-1.pdf
Cal Poly Professor Emeritus Harvey Levenson, who coordinates the GCAG, said: Janet Treer's recommendations and strategies for management success in today's graphic communication industry are refreshing approaches in light of changing technologies, priorities, and communication approaches. I recommend that all members of our industry wanting to assess and improve their management skills should read Treer's article. The article will also be posted permanently on GCAG's website (https://hrlevenson.wixsite.com/gcag).
Janet Treer served as a corporate officer for RR Donnelley and was part of the NAPL (National Association for Printing Leadership) consulting team before founding The Treer Group. Companies large and small in the public and private sectors have benefited from Treer's services. She can be reached at: 717-653-6118 – Office, 717-715-4053 – Mobile, or at [email protected]
About the Graphic Communication Advisors Group
The Raymond J. Prince Graphic Communication Advisors Group (https://hrlevenson.wixsite.com/gcag) is a group of specialists and experts accessible to the printing, publishing, packaging, and related communities. The group provides fresh, outside perspectives representing a broad range of experiences and a long-term commitment to all facets of the graphic arts industries. Many of the GCAG consultants and practitioners are industry's "household names" and best-known managers, technologists, scientists, researchers, authors, and Expert Witnesses. They bring the power of their deep expertise and problem-solving acumen to bear on training and solving difficult problems.