Veteran global marketing professional joins leading beauty packaging and product supplier's executive leadership team to bring forth empowering new innovations, design and strategies.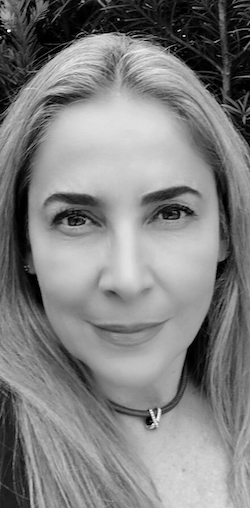 Los Angeles, Calif. – WWP Beauty, a leading full-service supplier to the global beauty industry and the source for everything beauty has named veteran senior-level global marketing executive Musa Dias as its new Global Chief Marketing Officer. Musa brings an extensive track record of driving and accelerating growth globally, both on the brand and supplier sides of the beauty industry, a multi-cultural background and a Luxury Brand Management MBA from ESSEC, France.
In her new role, Musa will be responsible for driving future-focused innovation through WWP Beauty's marketing, creative and innovations teams and initiatives globally. Her leadership is expected to bring forth continued growth for the company, with new innovations and inspiring product launches from every category of the WWP Beauty business including packaging, formulation and accessories. Additionally, Musa will be responsible for upholding the newly established WWP Beauty pillars which promises that the company will provide their customers service in partnership and future-focused innovation at the global scale.

To WWP Beauty, Musa brings exemplary experience in marketing, product development and innovation across all beauty categories with a history of creating and launching new and award-winning product concepts. Her comprehensive experience in strategic planning, budgeting, brand management, operational management and category management has been showcased in several executive-level marketing roles.
"Musa's marketing expertise and deep understanding for our products and customer needs makes her the perfect fit for the WWP Beauty company. We are confident that she will not only help grow the company and strengthen its position in the supplier space, but will also empower her employees and our customers through her leadership skills and new and strategic innovations," said Josh Kirschbaum, CEO of WWP Beauty.
"Musa is an innovative leader, and we are delighted to have her as the new Global Chief Marketing Officer at WWP Beauty," said Jonathan Zhu – Managing Director at Bain Capital, which acquired WWP Beauty in 2018. "She brings an ideal mix of high-caliber global marketing experience, diverse technical background and strong business acumen, all of which will play a major role in increasing effectiveness of our global marketing strategy and accelerating our business growth."
"I am thrilled to join WWP Beauty's executive leadership team and am even more excited about the continuous innovation the company is bringing to the beauty industry and customers around the world. Working for a company like WWP Beauty that has such a strong purpose and commitment to sustainability, inclusivity and diversity is something I feel very passionate about and am proud to be a part of," said Dias.
To learn more visit our website at www.wwpbeauty.com.