Adds E-Commerce Order Fulfillment & Third-Party Logistics Services for Online Retailers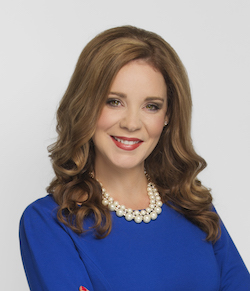 Little Rock, Ark. – Kristi Dannelley has acquired full ownership of Magna IV, a leading print and marketing firm, from long-time business partner Kent Middleton. In 2015, Dannelley and Middleton assumed control from founders Pat and Gary Middleton. Dannelley will now serve as the Arkansas-based company's owner, president and CEO.
"Under Kristi's steady and experienced leadership, I'm confident Magna IV will remain a leader in the print and marketing industry," said Middleton. "While I will continue to be involved in sales and technology development, I look forward using this new free time to relax with my wife at our vacation home."
Since joining Magna IV more than 20 years ago, Dannelley has served as accounting manager, controller, chief financial officer, chief operating officer and president. During that time, she has been instrumental in helping the company develop new business opportunities, product lines and strategic partnerships. Recently, she oversaw the addition of its e-commerce order fulfillment and third-party logistics services, a sector which has seen enormous growth due to COVID-19. Today, the company offers on-site, climate-controlled warehousing; inventory management; fulfillment; kitting and assembly; packaging and shipping; returns processing and reverse logistics; and fully-automated tracking and reporting.
"I'm grateful for the opportunity to lead this company and to build on the Middleton's strong legacy," said Dannelley. "Gary and Pat showed tremendous courage and tenacity when they founded Magna IV in 1975, and Kent has worked tirelessly to keep us on the leading edge. I'm thankful he has agreed to assist with our continued technology development, and I couldn't be more optimistic or excited about what our company's future holds."
Based in Little Rock, Arkansas, Magna IV is proud to serve local, regional and national clients, including Dave & Buster's, Gold's Gym, St. Jude Children's Research Hospital, Resort Lifestyle Communities, the University of Arkansas, Harding University, Zips Car Wash and many more.
About Magna IV
Since it opened its doors in 1975, Magna IV has combined the latest advances in technology with highly trained people and skillful craftsmanship to deliver superior results. Today, it is one of the largest print and marketing providers in the mid-south and top 400 printers nationwide, proudly serving diverse customers from coast to coast. For more information, visit magna4.com.