Scodix, Israel – Scodix announced today that Chinese multinational electronics company, Xiaomi Corporation, has opted to transform the packaging of its latest release, the Xiaomi MI 11 Special Edition, using Scodix Crystal™.
In honor of the company's founder, Lei Jun, the Special Edition includes the Lei Jun signature and a special aesthetic effect on the back cover. Under customary glass, ribbed materials across the back of the smartphone shimmer in different colors depending on how the light hits the glass. Xiaomi has simulated the dazzling effect on the smartphone packaging using Scodix Crystal.
The Xiaomi MI 11 is the first Snapdragon 888-powered smartphone in the world and, as a flagship product for the company, packs a top-tier display, premium speakers, great cameras, and more.
Ziki Kuly, Scodix VP APJ & Product Marketing adds, "We are very excited to be part of such a major launch. The use of Scodix Crystal on the box complements the premium nature of the smartphone and adds to the opulence of the product. Crafting such engaging, high-end packaging creates a luxurious experience for the consumer as they unbox their freshest purchase. It's an ideal application for Scodix Crystal."
Scodix Crystal allows users to create real 3D items and colorful sparkle effects using proprietary high-build polymer, replacing the need to manually position crystals. The Scodix technology used to create Xiaomi's Crystal enhancement was from the Scodix Ultra 1000's Digital Enhancement Press Series. The series includes six models, each specifically designed for a particular market, from commercial and specialty to Web 2 Print, Web 2 Pack and packaging. Each press includes up to nine Scodix applications – including Scodix Crystal – and a large variety of application combinations on one press.
Xiaomi announced its use of Scodix technology on the Xiaomi MI 11 Special Edition at its December 28, 2020 launch event in China.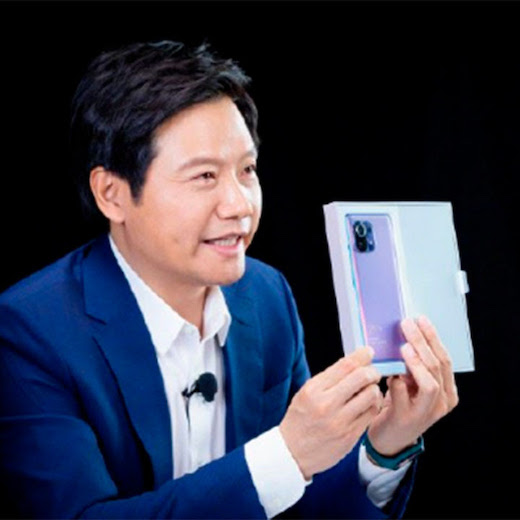 Xiaomi founder, Lei Jun, with the Xiaomi MI 11 Special Edition, using Scodix Crystal™
For more information, visit our website at: www.scodix.com or contact us at [email protected].