Santa Ana, Calif. – Duplo USA Corporation, the leading provider of innovative print finishing solutions, is a proud sponsor of this year's PRINTING United Digital Experience and is prepared to actively engage with attendees on the virtual platform. The three-week event will kick off Insight Days, a series of community-based sessions, on October 26 with daily programming taking place between 10AM – 2PM EST at digital.printingunited.com.
"The pandemic has accelerated the growth of various phases in the print market forcing all of us to do things differently and for the better. Thankfully, our engineers at Duplo are always thinking ahead bringing to market intelligent technologies that reduce touchpoints while increasing productivity," said Si Nguyen, Vice President of Sales at Duplo USA. "This tradeshow may be virtually held but let me assure you that you are likely to receive more information during a private virtual demo tailored to your request."
During the event, Duplo's finishing specialists will be available within the exhibitor showcase to answer questions and schedule online product demonstrations for attendees.

Commercial Dry and Liquid Toner – November 10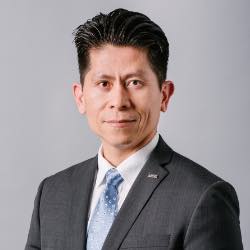 As one of the sponsors of this Insight Day, Si Nguyen will be presenting Reducing Touchpoints with Duplo Finishing Automation at 12:15 PM EST. Attendees will get to see the Duplo showroom in Orange County, Calif. and learn how to reduce job costs as well as produce high margin applications. The DDC-810 Raised Spot UV Coater, DC-618 Slitter/Cutter/Creaser, DPC-400 Digital Die Cutter, and UD-310 Rotary Die Cutter will be highlighted through sample applications and customer references. Attendees will also have the opportunity to request a free sample kit and swag bag.

Registration for the PRINTING United Digital Experience is completely free and provides unlimited access to all sessions and showcases. Register today, bookmark the session, and visit Duplo's virtual showcase to talk to a finishing specialist.