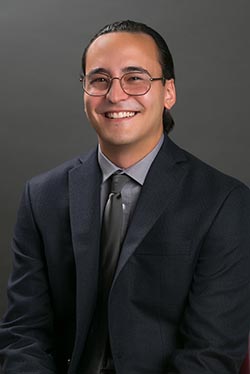 North Kingstown, R.I. – Toray Plastics (America), Inc., announces that James Ota has been promoted to the position of Sales Representative in the Torayfan®Division. Ota has most recently served Toray as a Sales and Marketing Analyst in that division, a position he had held since 2017. Ota joined Toray in 2016 as a Process Control Management Engineer after graduating from the University of Rhode Island with a B.S. in chemical engineering and a concentration in biology. In 2015 he was a URI chemical engineering intern in the division.
"James has been a valuable member of the Toray team, beginning with his time as an intern here," says Christopher Voght, General Manager, Torayfan Division. "During his tenure he's gained valuable insight into our customers' needs and the complexity of the industry. We also appreciate his diligence, enthusiasm, and fresh perspective. The Torayfan Division is poised for even greater success, and we're very pleased to have James assume this new role."
Toray Plastics (America), Inc., is a leading manufacturer of polyester, polypropylene, and metallized films, and polypropylene and polyethylene foams.The company is committed to environmental, social, and corporate governance and aims to contribute to society through thecreation of new value with innovative ideas, technologies, and products that help address global issues. R&D is focused on the development of materials that are fossil fuel-free, compostable, biodegradable, and/or recyclable. The company's sustainability initiative, launched in 2004, includes the operating of one of Rhode Island's larger solar farms and two cogeneration systems, energy and water conservation, recycling, and zero landfill.
Toray Plastics (America) is a subsidiary of the Toray Group, which believes that materials can change lives and provide real solutions to the challenges the world faces. The Toray Group is the world leader in synthetic fibers and textiles, carbon fibers, plastics, chemicals, pharmaceuticals, and high-performance films and has annual sales exceeding US$21 billion. For more information about Toray Plastics (America)'s products, contact Mary Osso at [email protected] 401-667-2281. Toray Plastics (America), Inc., headquarters is located at 50 Belver Avenue, North Kingstown, RI 02852-7500; telephone 401-294-4511, fax 401-294-3410. Visit the Toray Plastics (America), Inc., website at www.toraytpa.com.