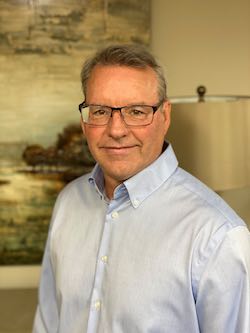 Mark McGarel, CEO of FILMtech Inc., was recently highlighted as one of nine unique, dynamic-type CEOs in Plastics News. FILMtech was the only film, flexible packaging, metallizing manufacturer to be recognized.
Plastics News covers all business aspects of the global plastics industry. The trade publication focuses on worldwide developments affecting North American plastic product manufacturers, their suppliers and their customers.
Bean Station, TN-based FILMtech, is a leader in metallized and clear barrier films for the packaging and converting industries. Markets and applications for their films include food and pet food packaging, balloons and gift wrap, home and garden packaging, labels, printing, special consumer and medical goods packaging, construction and agricultural uses.
FILMtech's manufacturing and warehouse facilities exceed 120,000 sq. ft. and encompass an 18-acre campus. The company, founded by McGarel in 2001, has grown to 70 employees.
FILMtech's goals remain solid and consistent. "When I started the company 19 years ago, I was simultaneously the sales rep, purchasing, quality and logistics. My goal was to deliver high-quality product to my customers at the right price at the right time," McGarel said. "That continues to be FILMtech Inc.'s goal today."
McGarel is a strong proponent of his employees and fosters teamwork and accountability. In the Plastic News article, he is quoted saying, "FILMtech's culture is rather unique for the industry; each individual takes pride and ownership for their efforts and decisions with both the company and customer in mind."
When asked what legacy he wanted to leave as CEO, McGarel said, "…it's tough to think ahead into the future when I'm so involved today. I would want all FILMtech employees and customers to continue enjoying their growth and experiences." FILMtech's website is www.filmtechinc.com.