Appointment to the Midwest/Central region territory.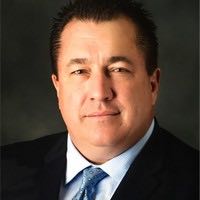 Manroland Sheetfed U.S. is pleased to announce and welcome Chris Leyes as Regional Sales Manager, Central territory. Chris will be responsible for developing new business opportunities and creating customized solutions to our client base.
Chris is a well-known figure in the print & packaging industry with 20 years of experience. As a seasoned Sales Executive holding positions in the industry with two competitive capital equipment vendors in the past as well as previous sales positions with OMET/Matik, BHS Gallus and AVT Technology.
Sean Springett, CEO of manroalnd Sheetfed USA & Canada noted, "Chris has a proven record of facilitating long term business relationships with both customers and industry luminaries. His strong winning attitude and personality are assets that will complement and enhance manroland Sheetfed's ability to meet the needs of our customers as we continue to provide quality, innovative products to the marketplace. Chris' wealth of knowledge and experience will help accelerate manroland Sheetfed's growth in the Central region, as a consummate professional, Chris is an invaluable addition to our team."
Chris Leyes commented, "I have always admired the print quality manroland Sheetfed has produced. The new 900 series Evolution is a game changer for the packaging industry and I look forward to being a part of these innovations and introducing them to my clients."
We are delighted to have Chris join our team. For more information or to reach out to Chris, by email, [email protected] or 1-513-582-8767.