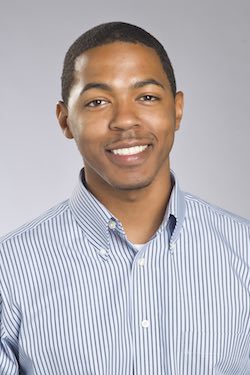 Scranton, Pa.– Vycom, a market-leading manufacturer of highly innovative plastic sheet products, is pleased to welcome Mike Sherrod to its team as Market Development Manager in charge of the company's Sign and Graphics Business Segment. In this newly-created role, he is responsible for business development and new product launches, and working with supplier and manufacturing partners to increase awareness of the myriad products available for this segment including Celtec® premium signboard solutions and Polycarve® routable signage sheets. Additionally, Sherrod is driving the adoption of Vycom's innovative recycling programs, as part of the company's commitment to stewarding sustainable practices.
"Mike is a great addition to our team, bringing a wealth of experience in the sign and graphics industry," said Kevin Duffy, Vice President, Sales and Marketing for Vycom. "His business development experience working with key suppliers and print service providers will help us grow our product lines while building Vycom brand awareness and affinity."
Sherrod joins Vycom from Avery Dennison, where he held progressive sales, business development, and management positions, most recently serving as Regional Sales Manager, Graphics Solutions. Before Avery Dennison, he was a Personal Banker with JP Morgan Chase; prior to that, he was an Assistant Manager at T-Mobile USA.
Sherrod holds a bachelor's degree in communication and media studies from Fordham University in New York City. He is based on the East Coast.
For more information, visit www.vycomplastics.com.