Longtime Fujifilm customer, Direct Edge Media, Incentives Employees to support Vans, Quiksilver, Billabong, RVCA, Roxy, Tilly's, Fox, etnies, Hoonigan, Volcom, Havaiana's, VonZipper and More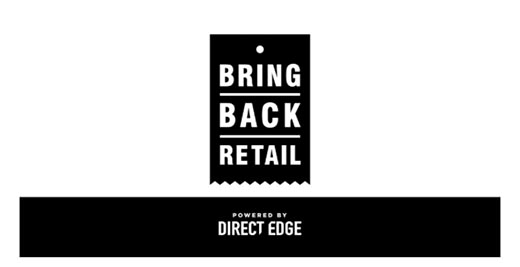 Hanover Park, Ill. – FUJIFILM North America Corporation, Graphic Systems Division, recently released survey results revealing an encouraging outlook for print service providers despite the recent COVID-19 impact on many commercial businesses after interviewing more than 1,100 customers.

Today, as businesses begin to reopen, Direct Edge Media, an industry-leading print communications company, has decided to #BringBackRetail to help drive business back into brick and mortar retail stores. On June 27th, Direct Edge will kick-off #BringBackRetail by investing money into its business partners' brands and reimburse Direct Edge employees who make purchases at select retailers. Direct Edge is inviting everyone to join the #BringBackRetail initiative in support of retailers during these trying times amid the COVID-19 pandemic.
To kick-off #BringBackRetail, Direct Edge will be hosting an event with its employees on Saturday, June 27TH at the Irvine Spectrum Center in California at 10:30 am PT, encouraging team members to shop at a list of Direct Edge's retail partners. As an incentive, Direct Edge will be reimbursing its employees for their retail purchases up to $250.
"As an organization, we have always valued our business clients as an extension of our Direct Edge family. Many of them have been deeply impacted by COVID-19 and we wanted to create a fun way to unite our employees while doing our part to support our business partners," said Ryan Brueckner, CEO and Co-Founder of Direct Edge Media.
"Our intent is to support brick and mortar retailers and welcome additional brands to jump on board," said Ryan Clark, President and Co-Founder of Direct Edge media. "While Direct Edge is one company looking to #BringBackRetail, we hope the initiative motivates the community to shop locally and support their favorite brands."
Direct Edge will encourage employees to support the following brands and retailers: Vans, Quiksilver, Billabong, RVCA, Roxy, Tilly's, Fox, etnies, Hoonigan, Volcom, Havaiana's, VonZipper and more.
"With Direct Edge's incentives and program to #BringBackRetail, they're not only supporting their own operations, but also their clients' and customers' financial future, as well," said Becky McConnell, Segment Marketing Manager of Wide Format Inkjet at FUJIFILM North America, Graphic Systems Division. "It's invigorating to see Direct Edge's innovative efforts when the entire industry is focused on rebounding from our current situation."
All participants are encouraged to make a purchase at their favorite retailer, take a photo and share it to their social media channels with #BringBackRetail to support.
For additional information on the #BringBackRetail initiative, visit www.BringBackRetail.com.